Abdul Razzak Tabba (Late)
Founder OF ATF
(Sitara-e-Imtiaz)
Aziz Tabba Foundation was the brainchild of late Abdur Razzak Tabba, the founder chairman. He was not only a distinguished philanthropist and a renowned social worker of Memon community and humanity but he was also a leading business leader under whose visionary leadership, Yunus Brothers Group progressed immensely and became a respectable business group in Pakistan and abroad.
Whilst drawing utmost inspiration from the significance of promoting the noble cause of service to our community and humanity, few of the pioneers of Aziz Tabba Foundation (ATF) took the steps ahead, with a noble cause to strew smiles on the faces of underprivileged people and at the same time by taking back the feelings of deprivation from their lives.
Aziz Tabba Foundation is a prestigious foundation with remarkable credibility at community level in Pakistan was established in 1987 in this mega-polis with its primary mandate to provide cardiac therapies and dialysis to the less privileged people of our society and nation.
We feel honored to say that we have treated a significant number of heart as well as kidney patients and we have made a firm commitment that we would continue to serve in future with the same spirit and commitment.
It is for this reason that the support and services extended by Aziz Tabba Foundation to the needy and disadvantaged are being commended and recognized not only by the patients and their families, but our endeavors have won widespread acclaim at various levels in Sindh region and most exclusively in Karachi.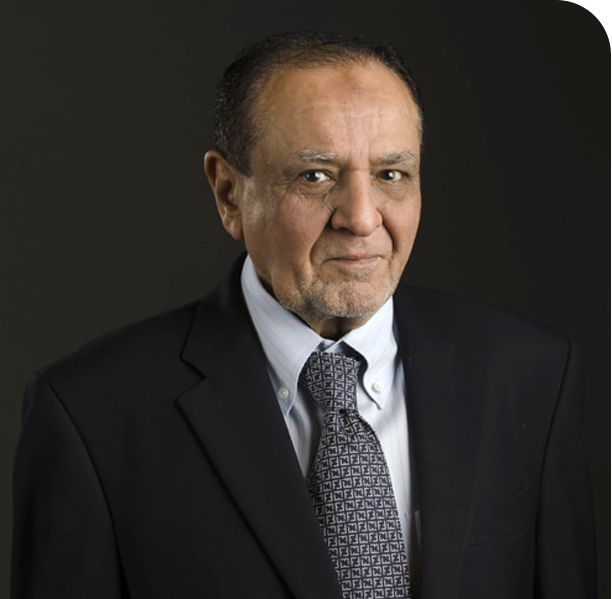 Muhammad Yunus Tabba (Late)
Former Chairman
(Sitara-e-Imtiaz)
In the business world, profit and growth are given the highest priority. However, the ultimate assessment of any business enterprise, especially the larger ones, is its social function. This applies particularly to its utilization of profit, be it for the best possible upliftment of its workforce, espousing social and national development causes, or for rendering services to mankind as a whole by way of charity to alleviate poverty and serving the neglected members of society.
It has become imperative that resourceful people either jointly or in a personal capacity work as building-blocks to improve the ethical values in our society. I personally feel that the suffering of individuals has increased multifold because of an erosion in human values. In order to address these inequalities, the Aziz Tabba Foundation was established in 1987 with the aim of providing housing, medical care, education, marriage and vocational training facilities to build a strong and vibrant Pakistan.
The Aziz Tabba Foundation is playing its part to complement the state in fulfilling the constitutional directives of providing basic liberties and developing a more equitable society. The Aziz Tabba Foundation aspires to facilitate a just, humane and sustainable Pakistan. It is a daunting task but one we relish.
We face huge obstacles but are determined to perform social activities in order to serve our communities and ensure the wellbeing of society. The Foundation reiterates its unflinching commitment to serve the people, giving a ray of hope and a helping hand to those who would otherwise feel alone and abandoned.